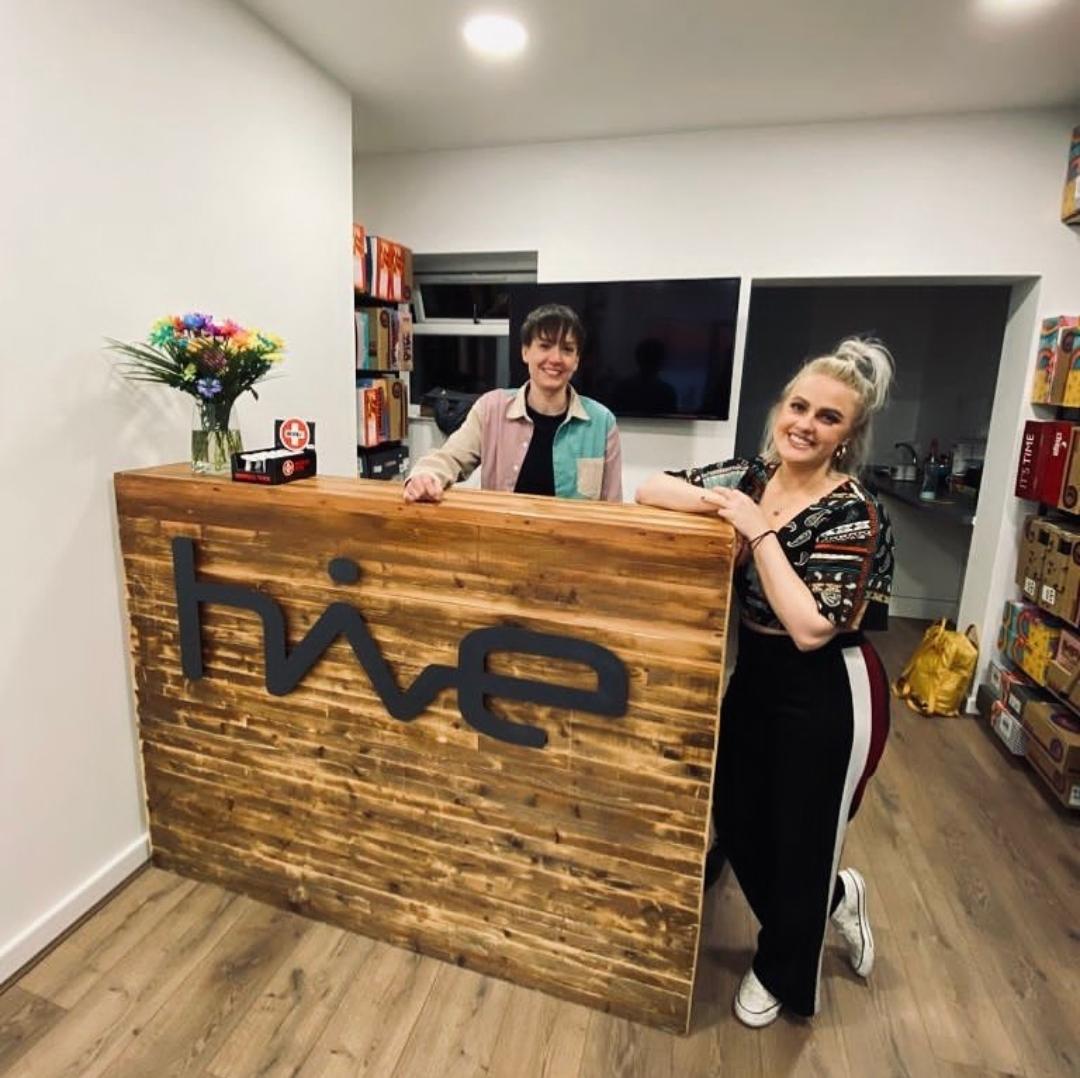 It's March 2020 and we're sitting in our old place in the Green Quarter listening to the PM announce that retail and hospitality will have to shut, for how long we did not know. It had only been less than 2 years since we opened our doors, we felt like business was growing and we had made a name for ourselves in the roller derby community. But now, this was a whole new world for us trying to navigate an online business without our brick & mortar store.
We stayed home, as ordered. We pushed our online presence. But what were we without roller derby? Our business plan in the beginning was centred around the sport, it's what we knew. We had to adapt to the new, ever changing times. Then lockdown 2020 happened - the roller skating BOOM! The more time people had on their hands, the more they were roller skating. We saw it everywhere; Facebook, Instagram, TikTok. It was a wonderful sight for a small skate shop barely established in anything other than roller derby. This massive increase in leisure and park skating around the world forced us to focus on exciting new challenges. We delved deep into our supplier catalogue and ordered everything and anything that we could get our hands on (literally!), that was not roller derby specific. We gained new partnerships, and soon realised that this was what was going to get us through this.
By the time 2021 arrived we had to deal with manufacturing issues, delays and order backlog from the first year of lockdowns. It was becoming increasingly difficult to supply the products we wanted to our customers, feeling like we were constantly giving disappointing responses to stock questions. Then once again we were hit with another lockdown, and were unable to open until April of that year. Once we were back open we felt the impact, customers were no longer comfortable coming into the store, understandably. We had already discussed the option of moving premises during this time, and at that point it felt like it was going to be almost impossible.
Online sales were going well, but we relied so much on customers coming into the store to experience our skate fitting service. We were still excited by the rise in roller skating and we were happy to see this had carried on through the next year. It wasn't until the beginning of 2022 that we felt like things were going steady again, and that we had pulled through what was an incredibly hard time for small businesses. We had been accepted for a new premises and it felt like things were looking up again.
We genuinely don't think we could have got through those 2 years without the skating community, and the enthusiasm for skating that they have brought. We have to stop and think, despite the trials and tribulations we have come out of this on the other side. We have a brand new shop, in a much better location and we have grown as business owners along the way. We have met some wonderful people during those times, too many to mention, who have helped us on our journey and we couldn't be more grateful.
There's always a scary unknown when running a small business, and we are by no means out of the woods yet. We're still struggling from the various lockdowns, and still striving to be seen (algorithms, ugh!). We're constantly forced to increase our prices, inform customers that we're unable to provide certain products. But despite that we're determined to continue to serve our loyal community, and give the best service possible. If you've made it all the way to the bottom of this blog post - thank you! We appreciate you! Please help out small businesses at this time, because the reality is, it's really hard. But there are so many small ways you can help; share, like, love, save, comment on everything. Trust us when we say it makes a huge difference! And most importantly be kind, be patient, we're human beings after all!