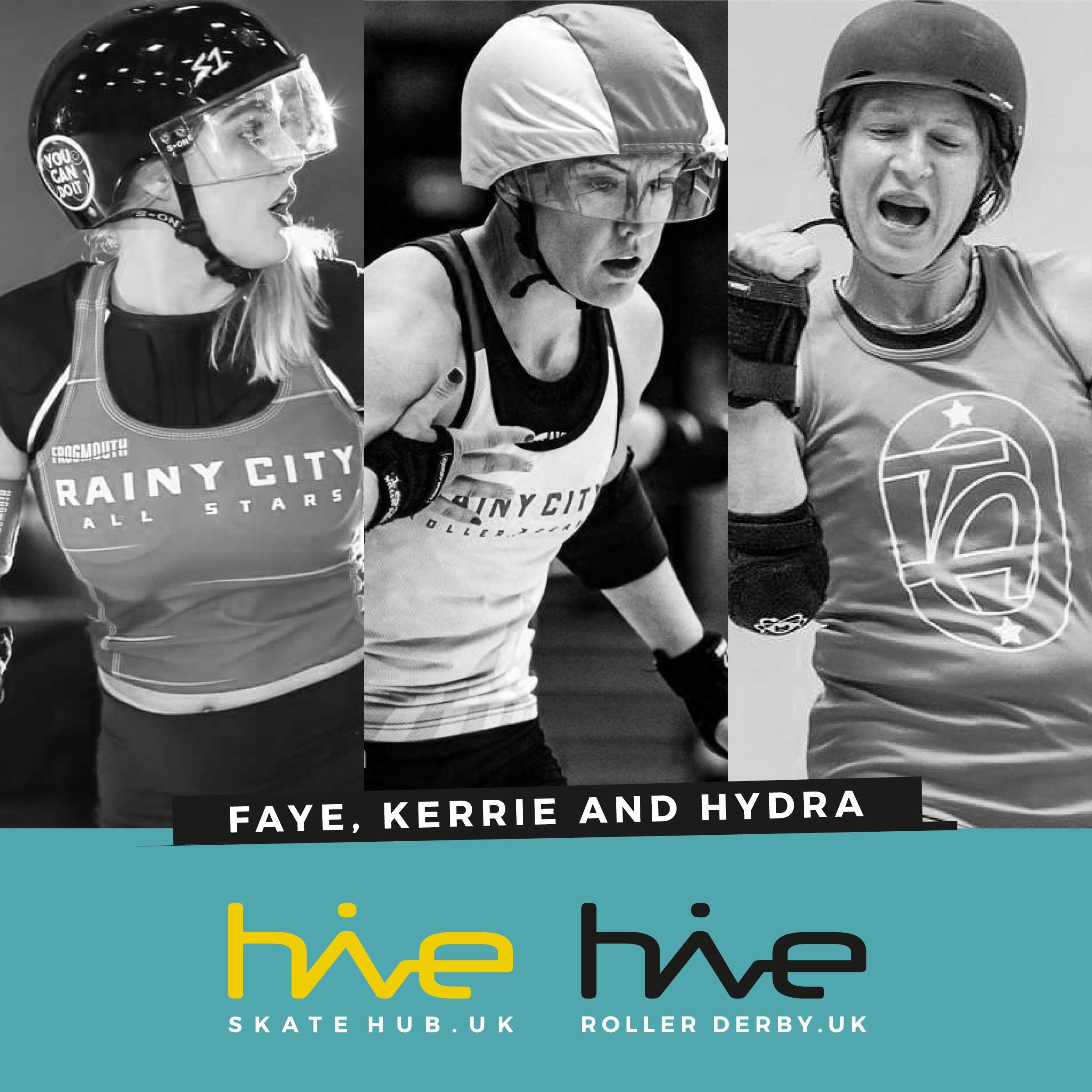 EXCITING NEW COLLAB
As well as striving to support the wider roller skating community through Hive Skate Hub, most people are aware that we also have some strong roots in roller derby. Kerrie (one half of Hive!), has been working with Hydra (Rule 56 Coaching) for many years, supporting coaches and skater training in the world of Roller Derby.
Hydra has vast experience with Rule 56 Coaching, creating spaces for events and seminars such as derby stance, and being a part of the team that created the WFTDA curriculum This is Roller Derby.
We are excited to continue our partnership with Hydra, and by bringing the various channels we work on together under one name, we can make it accessible. Therefore, we are bringing you Hive Roller Derby!
As part of Hive Roller Derby we will continue to:
Support coaches in the derby community
Build a central space for knowledge sharing
Offering in person training workshops for teams and coaches
Focus on helping the community to navigate WFTDA's This is Roller Derby
With more to come! So keep your eyes peeled, make sure to follow us @thisisrollerderby and check out our new Facebook page Hive Roller Derby