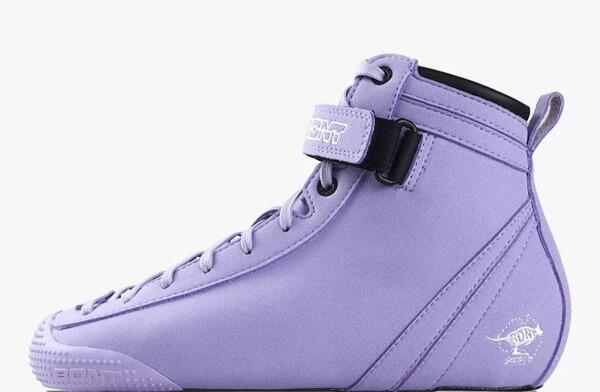 Bont Parkstar Lavender Boot (Vegan)
AVAILABLE TO PRE-ORDER NOW, ORDER BEFORE 10 JUNE!
The Vegan Lavendar ParkStar combines style, performance, and comfort all in one skate park boot.
This roller skate boot combines these three elements at an affordable price. The Bont ParkStar takes the best of Bont innovation and turns it into a roller skate boot designed for Park Skating, Bowl Skating, Recreational Skating, and Street Skating.
The Bont Vegan ParkStar boot maintains our high standard of quality. Our boots are made by hand and use anti-stretch material to ensure your roller skate boots last longer. The Anatomical Forefoot and Heel Shape also provide you with the best stability and comfort. Suitable for Indoor or Outdoor skating, these suede-L high ankle boots are ready for your next adventure!
This package comes mounted with the Tracer Derby plate and your choice of roller skate wheels and bearings.
Features
Base:

 

Fiberglass
Outer skin: Vegan fake suede
Liner:

 Vegan fake suede

Heel rise:

 

23mm internal hand formed
Boot height:

 

High ankle for added support
Boot thickness:

 

1.4mm
Heat moldable:

 

Fully heat moldable base utilizing epoxy thermoset resin
Padding:

 

Memory foam
Size options:

 

1 -13
Width: 

This model can't be ordered in narrow or wide but the standard width of this model is slightly wider than the standard width on the size guide.