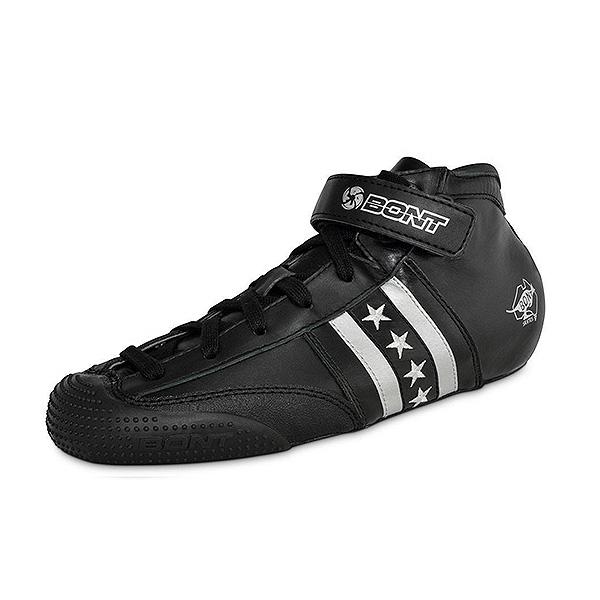 Bont Quadstar Boot (Old Style)
268
The Quadstar boot is made with thermoplastic in the heel. This is especially good for skaters with skinny or wide ankles as it allows you to mold your boot with a hairdryer to obtain a custom fit in under 10 minutes.
The boot is made with 100% Genuine Australian leather which is tough enough to take whatever you can dish out. The boot features an adjustable Velcro top closure to hold your foot tight and a rear heel loop to put your laces through.
The Quadstar boot uses a purpose built derby last which offers high performance and a great fit because it is shaped like your actual foot shape.
The Ignite plate is now fiberglass reinforced so it can take even more of a beating. It is very light weight and has a 20 degree action with high end cushions.
We advise you to come in store and have a fitting for this boot to ensure the perfect fit. 
Size:
US 1 - 11.5