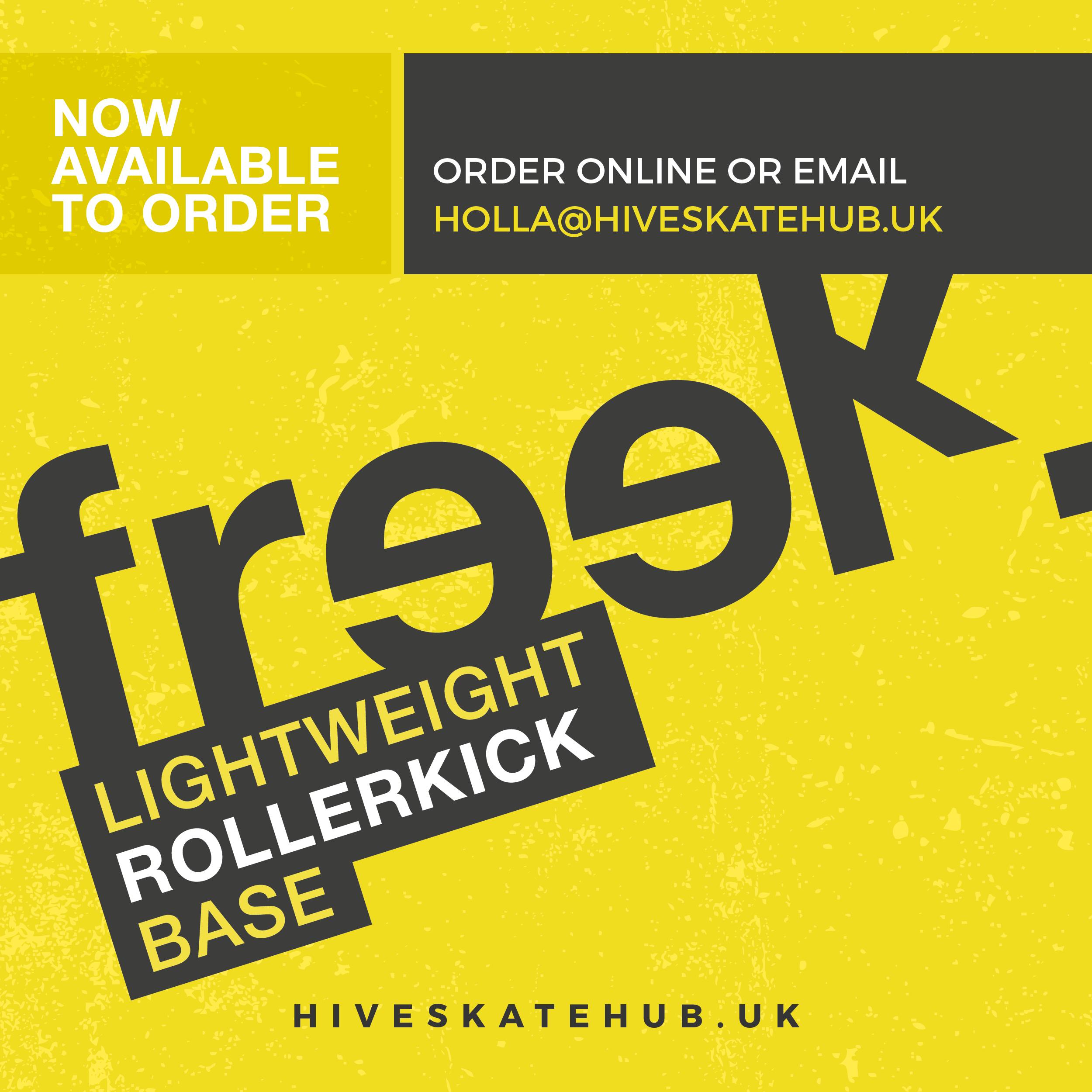 FREEK strengthening base
BRAND NEW FOR 2020 - FREEK
Turn your kicks into roller skates! 
Why do I need Freeks? Traditional roller skates have a reinforced base to attach the plate onto. If mounting a plate onto regular shoes the base would be too flexible.  
How does it work? We created the Freek - a super lightweight and super strong fibreglass compound base. It goes inside the shoe, which creates a solid base to mount the plate onto. 
Do you mount the plates? Yes! Simply send us your shoe and plate in the post or drop them into our Hive store. We will sort the rest!
What shoes can I use? For now, send us the Vans Sk8 hi shoe. The standard Freek base mould is designed for this shoe. 
Is the Freek base only for the Vans Sk8 hi? We have designed the Freek for the most popular shoe to skate on which is the Vans Sk8 hi. Please send us yours and we will transform them. We will be adding other options over time so watch this space.
Can I purchase Freeks on their own and mount them myself? Yes. However, as we will no longer have control over the mounting process, if you choose to drill Freeks yourself, this will invalidate any product guarantees. 
Material: Fibreglass resin compound base 
Made to order - please expect a wait time of 7 working days before dispatch
Trainer and plate not included