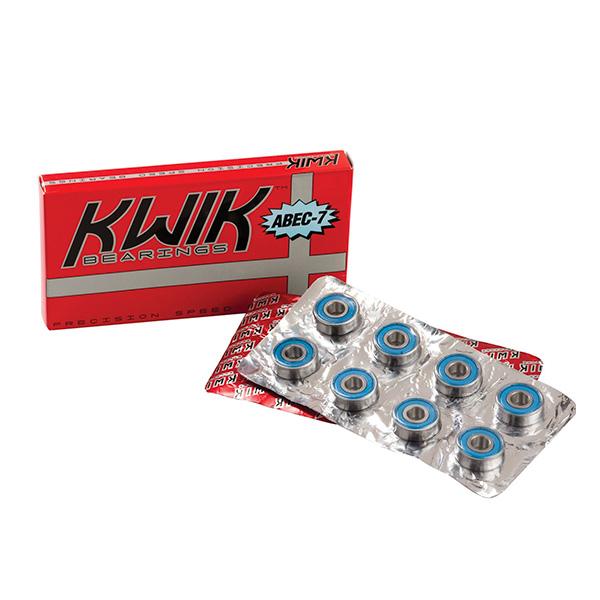 KWIK Abec-7 Bearings
083
Noisy, bumpy wheels? Replace your regular bearings with KwiK Bearings for a long lasting roll.
KwiK Bearings have been designed in collaboration with Riedell Skates, who are known worldwide for their high quality products. To ensure the smoothest possible roll, all bearings from KwiK are coated with an anti-friction lubricant.
When looking for replacement bearings, there are two things to consider. The ABEC rating and the quality of the components to make them. The higher the ABEC rating, the longer the wheel will continue spinning. This is then enhanced further by the type of material used to create the 'races'. Carbon steel races are used in cheaper bearing sets. These have a slower roll when under pressure, unlike the Chrome bearing races used on KwiK Bearings.
KwiK ABEC-7 bearings are constructed of quality chrome steel races and have been proven to deliver a smooth roll time after time. The 7 is part of the ABEC bearing rating system and determines how much "roll" the bearing has. The higher the number, the longer it will take your wheel to stop spinning after you stop pushing.
If the quantity you require shows as out of stock, please contact us as we may be able to get it back in for you pretty quick.