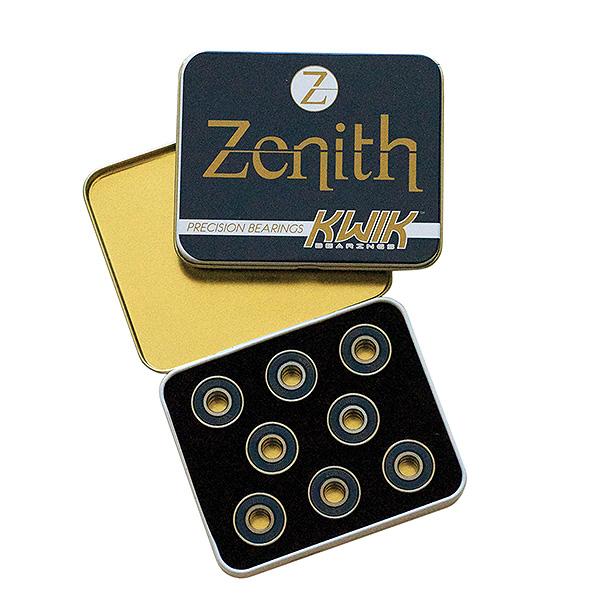 KWIK Zenith Bearings
084
Bearing innovation has been taken to new heights with the Kwik Zenith wheel bearings from Riedell. 
Complete with friction resistant Delrin retainers, high polished chrome steel races, these Kwik Zenith bearings offer a continuously smooth, fast roll whilst maintaining durability with no break-in period required. 
This is thanks in part to their construction, which takes place in a 'clean room', that is free of environmental pollutants and the high performance oil that is applied during assembly.
Set of 16