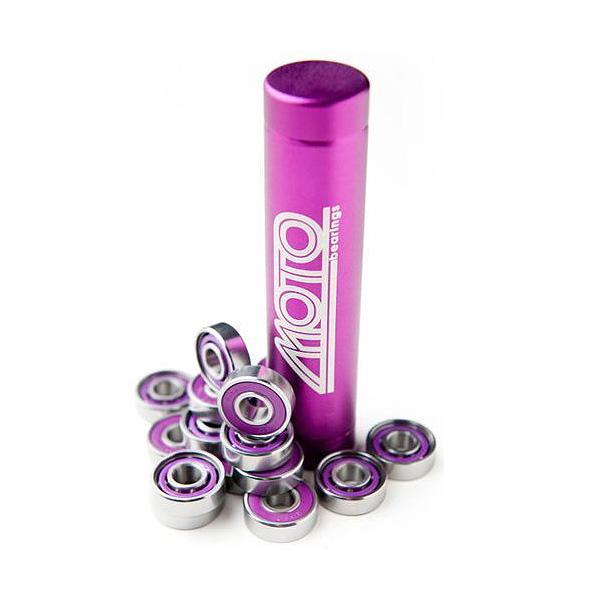 Moto Deluxe Bearings
090
Technology. Precision. Speed. Durability. That's What Makes A Moto Bearing!
Along with their range of bearings, Moto also offer a range of bearing tools and lubricants all tested and approved for use with Moto bearings.
Quality, durability and value - that's a Moto Deluxe Bearing!
Built to the highest specification and constructed from the best parts available, Moto Deluxe bearings are 'skater rated' meaning that these bearings will withstand the heavy duty needs of today's roller skater. Pre-spun at the factory, given a light coating of lubricant and made with high precision races, delrin retainers and hardened steel balls gives these Moto Deluxe bearings a smooth, fast roll.
Set of 16
If the quantity you require shows as out of stock, please contact us as we may be able to get it back in for you pretty quick.