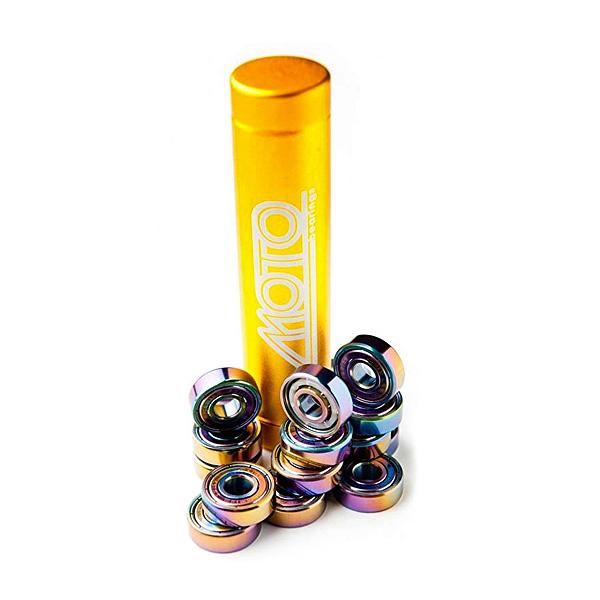 Moto Premium Swiss Bearings
091
Moto Premium Swiss Bearings are technologically advanced and visually stunning!
Built with Swiss precision parts and bonded with with an extremely hard 'Ti-Nite' ceramic coating these Moto Premium Swiss bearings feature the industry's only 'oil-thru' shields. This means that the lubrication applied reaches all internal parts ensuring that friction is reduced for a super smooth glide. The 'Ti-Nite' coating process hardens the running surfaces and improves durability and again provides a reduction in friction and an increase in roll. In addition to the technical properties given by the 'Ti-Nite' coating, it also gives a 'rainbow-like' colouring which is unlike any other and instantly recognisable.
Set of 16
If the quantity you require shows as out of stock, please contact us as we may be able to get it back in for you pretty quick.