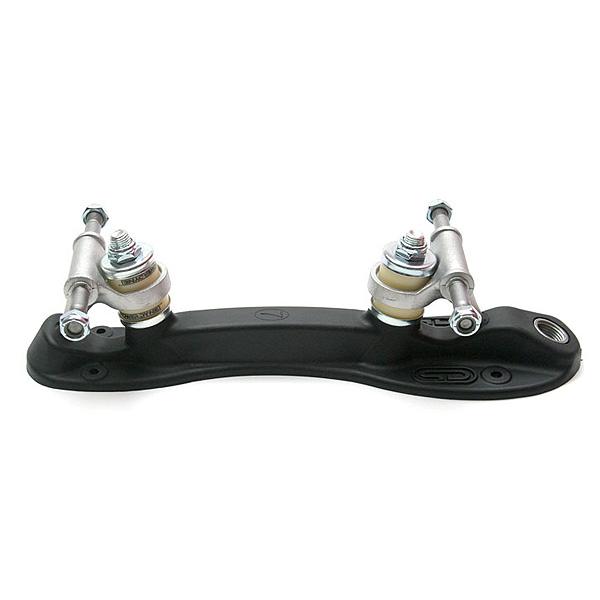 Powerdyne Thrust Nylon Plates
The PowerDyne Thrust Nylon black plates with polished metal trucks are hardwearing and durable for an exceptional performance. Accepts adjustable toe stops, toe plugs or a bolt on toe stop.
Features:
Reinforced durable nylon plate
15 degree kingpin angle for enhanced power transfer
Metal trucks
Accepts adjustable stops, jam plugs, or bolt-on toe stops
If the quantity you require shows as out of stock, please contact us as we may be able to get it back in for you pretty quick.