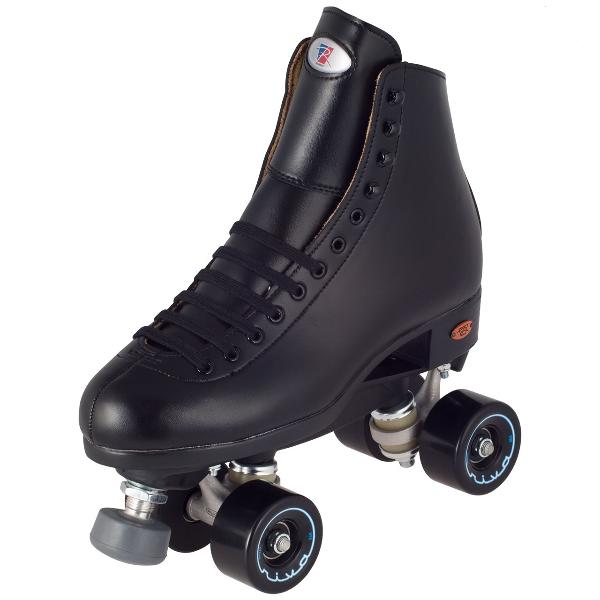 Riedell Angel Skates
If you're entering the world of artistic skating for the first time, the Riedell Angel skate is the one you need.
The Riedell Angel skate has been created with the beginner/recreational artistic skater in mind. Riedell created the Angel to enhance the performance and enjoyment of the skater.
High cut, man-made boots are mounted to the lightweight Powerdyne Thrust plates. Thanks to the composite material of the plate, you're guaranteed durability. Comfort and manoeuvrability are demanded when it comes to artistic skating. The Angel skate doesn't disappoint.
Smaller wheels increase the agility of the skate. Riedell has utilised the 57mm Radar Riva wheels on their Angel skate so your moves translate effortlessly to the floor.
Specification:
Boot: 111 Black or White
Plate: PowerDyne Thrust
Wheels: 57mm Radar Riva
Bearings: KwiK ABEC 5
Toe Stop: PowerDyne Adjustable