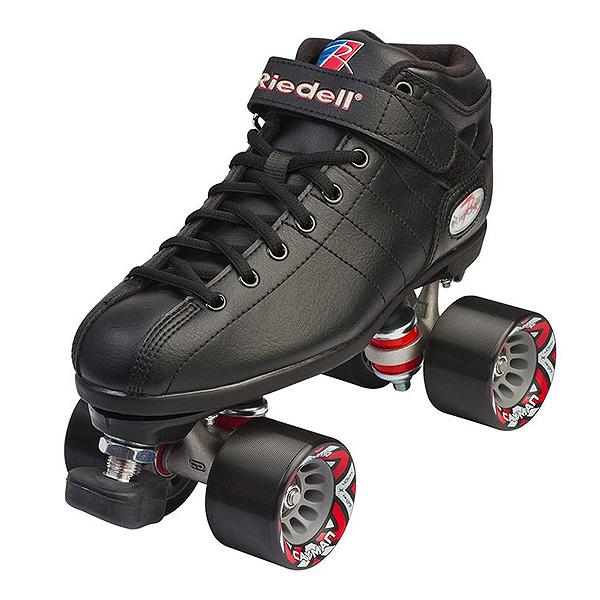 Riedell R3 Skates
The Riedell R3 Skate has been the skate of choice for rookie derby skaters worldwide since its introduction.
Riedell have created a special grade of vinyl for use on their R3 skate. This makes the skate super durable and perfect for aspiring derby skaters. To keep weight and costs to a minimum, the R3 features the popular 
PowerDyneThrust plate. Made from a composite material the Thrust plate offers a supportive and responsive base.
Specification:
Boot: R3 Black 
Plate: PowerDyne Thrust
Wheels: Radar Cayman
Bearings: KwiK ABEC 5
Toe Stop: PowerDyne Midi Gripper
Due to the varied sizing in Roller Derby skate boots, we suggest you come in store and get fitted to ensure you are getting the right fit 
If the quantity you require shows as out of stock, please contact us as we may be able to get it back in for you pretty quick.