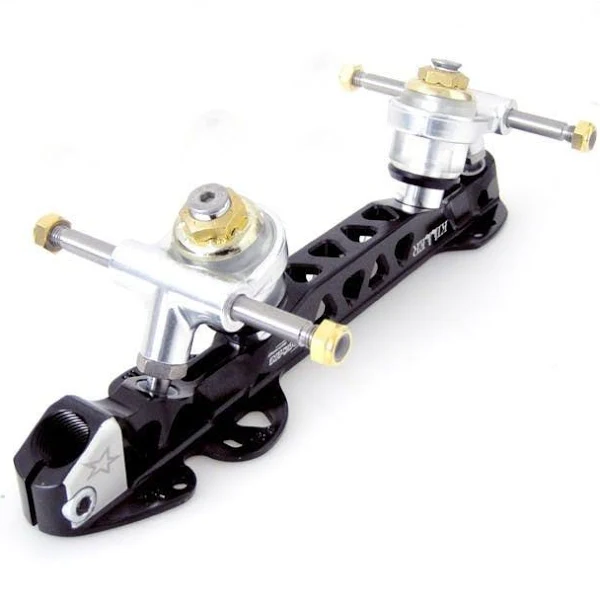 Roll-Line Killer Plate
Highly technical frame with cross brace structure and excellent structural rigidity. Created with top athletes and coaches in the world and already appreciated by them. As well as used by some of the top players in roller derby
Specs: 
Right and left foot
Ultra light plate made of special aluminium alloy and trucks with steel axles
Differently angled trucks: 18 degree at the front and 15 degree at the back
- The greater inclination of the front axle allows the skater to enter turns more easily and with less pressure.
- The lower inclination of the back axle improves stability and centring during turns.
Click action adjustment system
Cushions: medium hardness (clear blue) 
Redesigned suspensions in elastomer with a double stage compression.
Toe stops: Ambra Super Professional (metric thread) 
Professional wrenches kit included
7mm & 8mm axles available
Available sizes: (wheel base in mm) 130-135-140-145-150-155-160-165-170-175-180
Please be aware that Roll-Line plates have a metric Toe Stop thread
Please allow 1-2 weeks for delivery when ordered into the shop