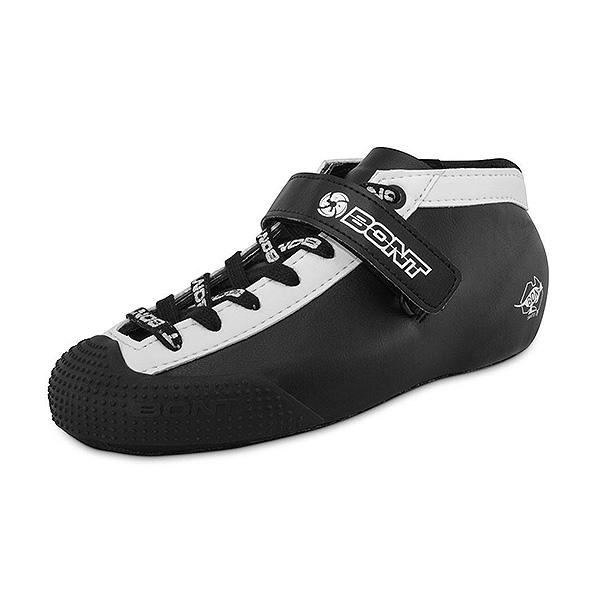 Bont Hybrid Fibreglass Boot
A Classic Look With The Highest Performance Possible
The Hybrid boot combines the classic look of Bont's 80's quad boots with all the modern advancements in boot technology such as the use of carbon fiber, heat moldable resins, and new layup techniques.
The difference between the two Hybrid boots we have to offer is the material of each boot. The Hybrid Fibreglass is made with a Microfibre outerskin and liner and a Fibreglass base, standard ankle height with the new toe bumper included. 
This boot is only available in a black boot with white trim as standard, unless you would like the option of custom 
Please contact us holla@hiveskatehub.uk if you would like to customise your Bont boot and we will be happy to go through all the available options with you
Specs:
Base: Fibreglass
Outerskin: Microfibre
Liner: Microfibre
Innersole: EVA thermo-moldable
Heat Moldable: Fully Heat Moldable Base Utilizing Epoxy Thermoset Resin
Padding: Memory Foam
Size Options:  3 - 13
Vegan: Yes
We have full sizing stock in store so we recommend visiting us to ensure you get the correct fit. 
Please allow 1-2 weeks for delivery and up to 8 weeks for custom boots