Community Hub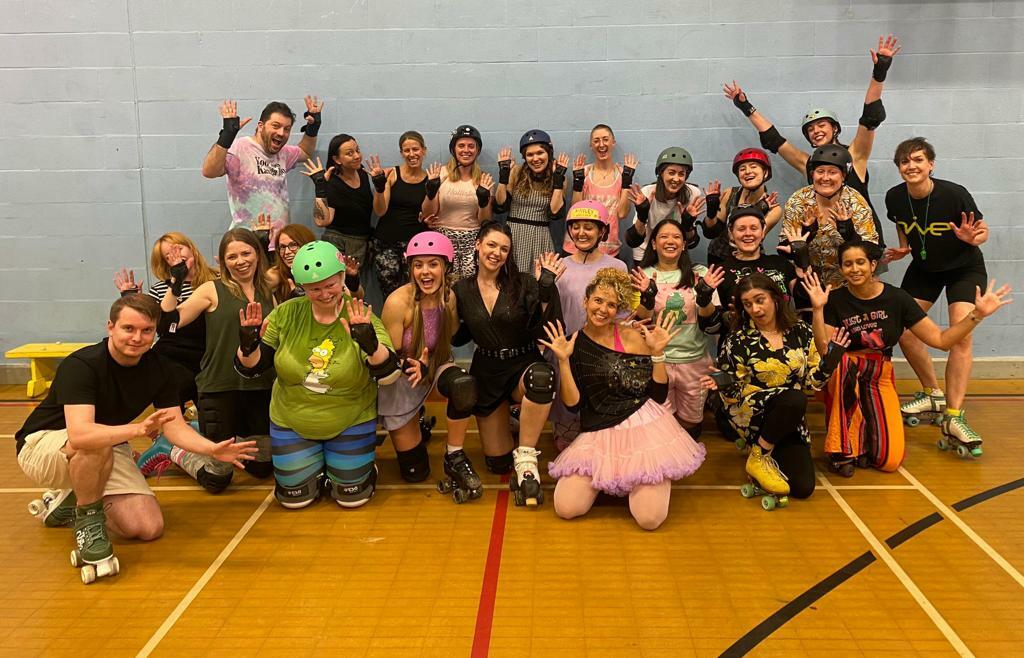 Here you will find a bunch of resources for fun places to skate in and around Manchester, skate lessons, friends of Hive and other exciting news from within the community!
EXCITING NEW COLLAB
As well as striving to support the wider roller skating community through Hive Skate Hub, most people are aware that we also have some strong roots in roller derby. Kerrie (one half of Hive!), has been working with Hydra (Rule 56 Coaching) for many years, supporting coaches and skater training in the world of Roller Derby.
Hydra has vast experience with Rule 56 Coaching, creating spaces for events and seminars such as derby stance, and being a part of the team that created the WFTDA curriculum This is Roller Derby.
We are excited to continue our partnership with Hydra, and by bringing the various channels we work on together under one name, we can make it accessible. Therefore, we are bringing you Hive Roller Derby!
As part of Hive Roller Derby we will continue to:
Support coaches in the derby community
Build a central space for knowledge sharing
Offering in person training workshops for teams and coaches
Focus on helping the community to navigate WFTDA's This is Roller Derby
With more to come! So keep your eyes peeled, make sure to follow us @thisisrollerderby and check out our new Facebook page Hive Roller Derby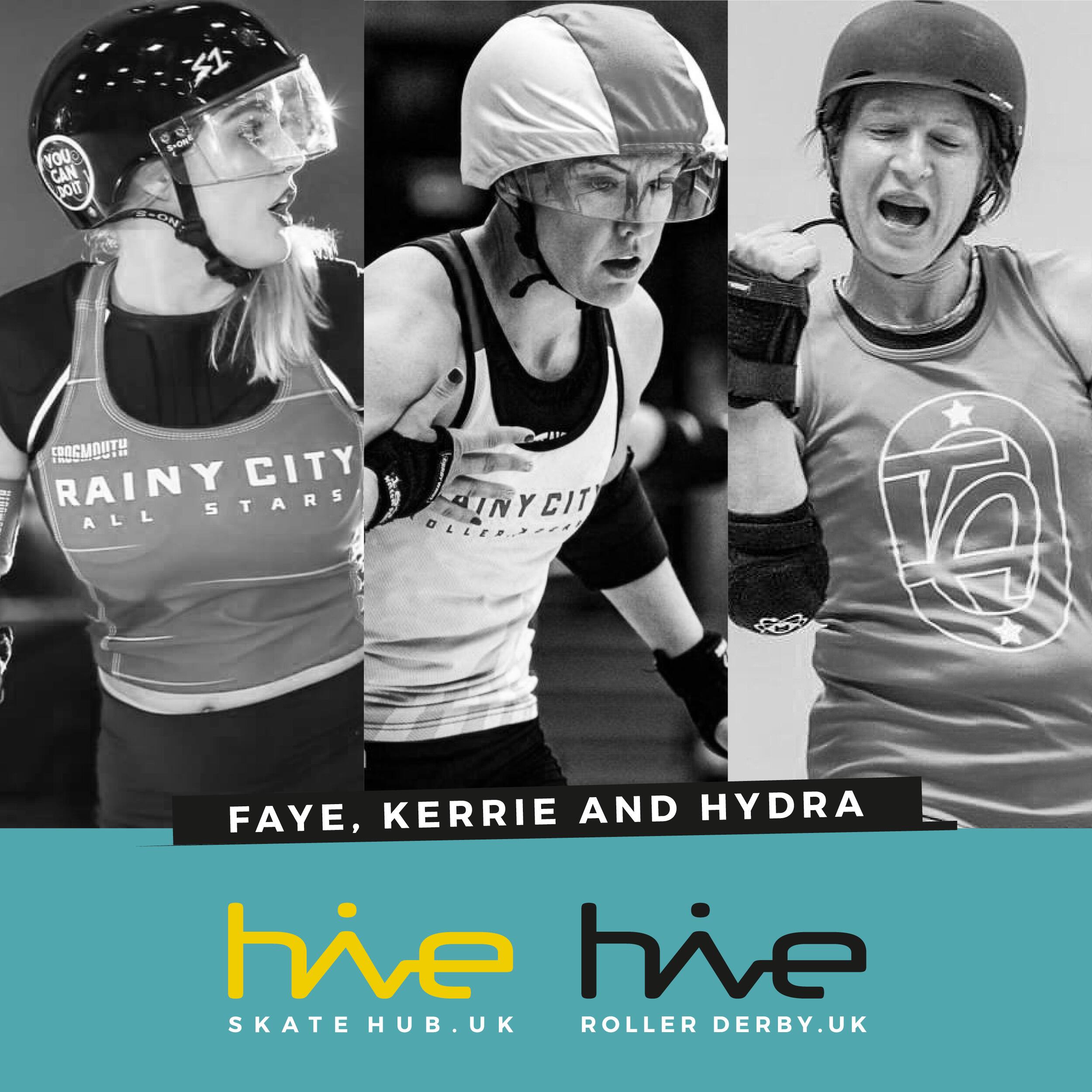 LOCAL ROLLER DERBY LEAGUES
Rainy City Roller Derby - @rainycityrollerderby
Manchester Roller Derby - @manchesterrollerderby
New Wheeled Order - @newwheeledorder
MCR Arcadians - @mcrarcadians
ROLLER SKATE LESSONS
Private 1-1 and group skate lessons with Kerrie Wilson
Contact: skatewithrascal@gmail.com
LEISURE, PARK & JAM SKATING:
Manchester Jam Skating - a group that arrange skate meet ups and workshops for the Manchester skate community
Skating Queer - Manchester based community group for queer skaters
They run roller disco events every other Saturday at Ardwick Sports Hall for £5 with skate hire included. They are also the founder of the Big Gay Skate, a roll out through the city centre during Manchester Pride Weekend.
The next Big Gay Skate event is on Sunday 27th August at 12pm, starting from Whitworth Gallery rolling to St Peters Square - all wheels are welcome!
MCR Roller Skate - Manchester Park and Aggressive Street Roller Skaters
Quad and inlines welcome. Regular meet ups are in the works
Projekts MCR Skate Park
A not for profit organisation located under the Mancunian Way flyover. The park runs sessions for all types of wheels including, quad skates, inlines, skateboards and scooters. More specifically they run -
Roller night for quad and inline skaters every Monday 19:00 - 21:00
Adult sessions every Wednesday 19:00 - 21:00
Women & Girls Sessions every Thursday - Under 15s 18:00 - 19:30 and over 15's 19:30 - 21:00
Queer Skate Sessions first Sunday of the month 18:00 - 21:00
Graystone Action Sports
Graystone is an indoor action sports facility located in Salford, Manchester. They have a bowl, mini ramps, big air to resi and a foam pit. They run group quad coaching sessions every Thursday at 6pm, 7pm and 8pm, as well as their open sessions.
Ardwick Sports Hall
Ardwick is the home of Manchester Roller Hockey Club, they also run roller discos at the weekend. Contact ardwick@gll.org.uk for more information on their skate sessions