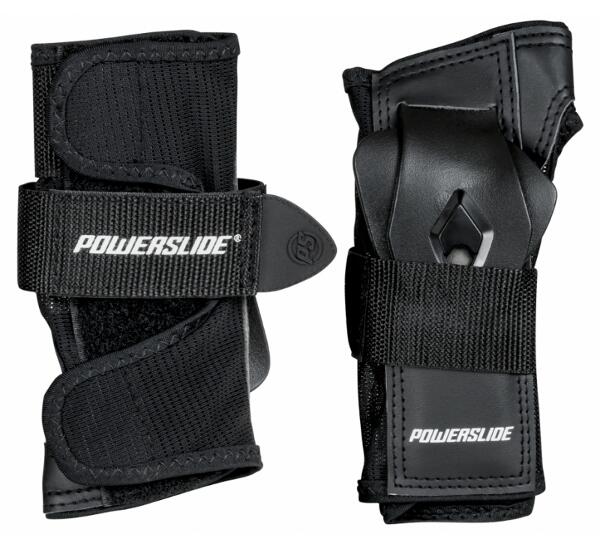 Powerslide Standard Wristguards
Powerslide Standard Wristguard – great money for value protection
The Powerslide STANDARD wrist guard is our classic wrist protection with breathable nylon mesh upper, velvet lining and super comfortable fit thanks to the stretchy material. Both, your hand and wrist are perfectly protected against impacts, sprains and abrasion by two sturdy, anatomically shaped plastic splints, placed on the palm and the back of your hand. Three straps ensure a snug and secure fit. The best all-round protection for your wrists at for a great price.
Protective cap: PE Cap
Material: 600D Nylon material. The innermaterial is made out of cotton and polyester.
Padding:Dual density EVA Foam
Special feature: Easy closing with two velcro straps.
Safety rating: A+++ confirms the great protective functions.