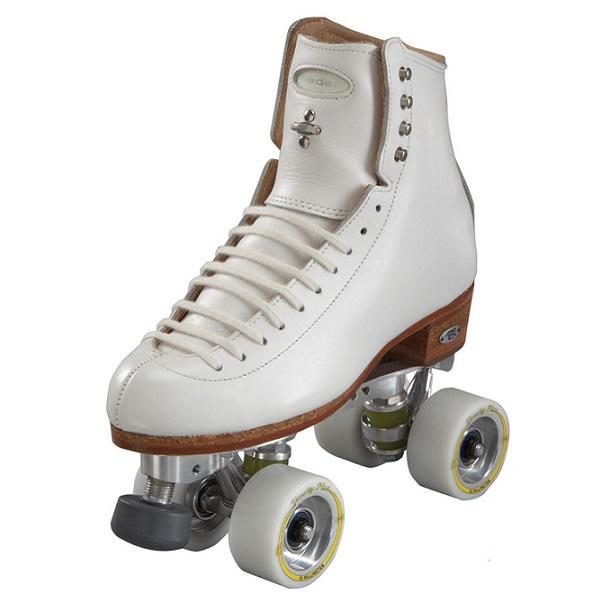 Riedell 336 Legacy Skates
MADE TO ORDER ONLY!
The Legacy skate has been designed by Riedell to perform at the highest level of artistic skating.
Even under the most rigorous demands from professional skaters, the Legacy can hold its own. The model 336 boot has dual density ankle padding, reinforced quarters and a lace bar stabiliser. When combined, they ensure the most precise fit possible. This is in addition to the shock absorbing, cork and leather soling system.
Fitted with the lightweight aluminium Radar Varsity Plus wheels and Kwik Zenith bearings, your moves will translate to the floor with ease. PowerDyne Reactor Neo plates are fitted to the Legacy because of the way they respond instantly to your movements.
Please note: Due to the specialised nature of the model 336 boot, it is only available as a special order. Therefore, when ordering the Riedell Legacy complete skate, please allow 5-6 weeks for delivery.
Specification:
Boot: 336 Black or White
Plate: PowerDyne Reactor Neo
Wheels: 62mm Radar Varsity
Bearings: KwiK Zenith
Toe Stop: PowerDyne Adjustable
Sizing:
White Sizes: 2-10 Full & Half - Narrow, Medium and Wide widths 
Black Sizes: 2-13 Full & Half - Narrow, Medium and Wide widths