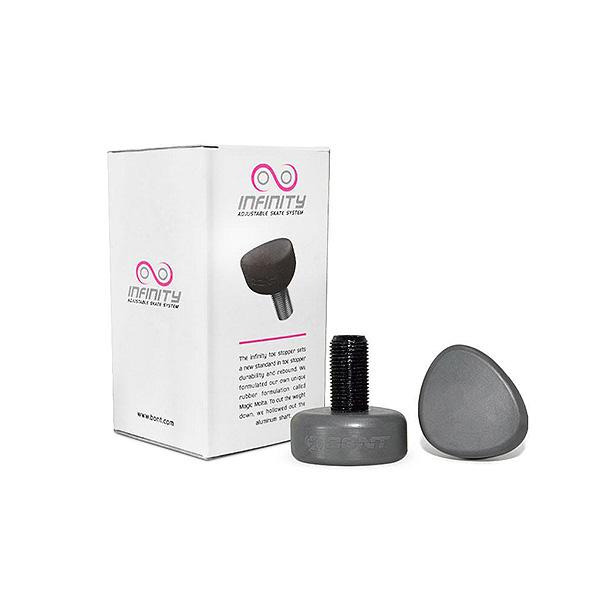 Bont Infinity Toe Stoppers
045
This toe stopper is designed for the Infinity plate but it will also fit other brands of plates. 
2 stoppers in 1 box
Bont have taken the best stoppers on the market as a benchmark and then raised the bar by researching the latest rubber compounds to produce their Magic Molta formula. 
This formula is not only long lasting but it has ultra high rebound. 
To cut the weight down, they hollowed out the aluminum shaft.