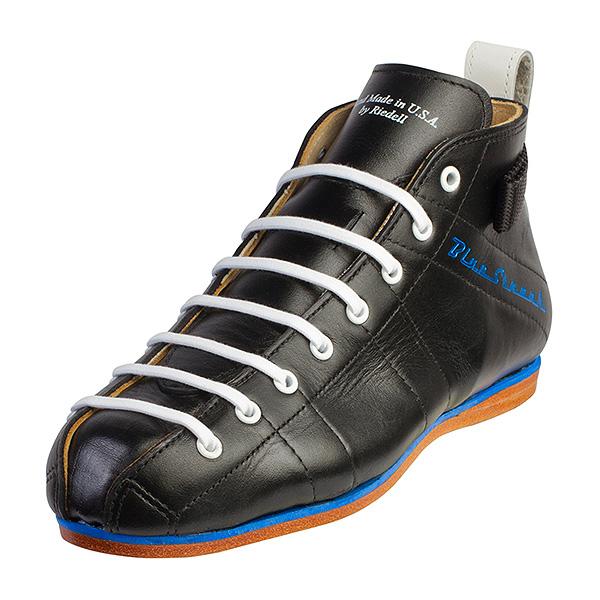 Riedell Blue Streak Boot
The Signature Riedell Blue Streak Boot was years in the making.
Designed, tested and refined by some of the best roller derby skaters in the world, the Blue Streak boot is one of the best roller derby boots available. As you would expect from Riedell, they have manufactured this boot using exceptional materials.
A softer Kango-Tan leather has been used in the boots construction as it has a much shorter 'break in' time. Combined with full grain, Chinook leather lining, genuine Shearling tongue lining and a two-slit 'Fox' tongue, you have a boot that offers maximum comfort. There are also heat mouldable quarters and a nylon snug tie to ensure a snug and secure fit.
The Blue Streak boot is a specialised product and we recommend that you visit us in store and have a fitting with us
Features:
Full grain Kango-Tan leather upper

Chinook leather lining

Genuine Shearling tongue lining to prevent rotation

HF-5 Heat mouldable quarters

Stitched and cemented leather outsoles

Available in sizes 1-13, full & half, B/AA width